to carry our line of products

SilenX global home
Welcome to SilenX.com, home of the world's quietest fans and heatsinks. We've just revamped our site to feature clutter free navigation and a cleaner layout. If you have any questions or are interested in reviewing our products, feel free to drop us a line using our Contact Us tab above. To purchase our award-winning products, head to the Where To Buy tab above.

EFZ-120HA5 review
Considering that some of the more popular heatsinks can easily run 60 dollars without a fan, this cooler definitely scores huge in the bang-for-buck category. Coming in at $32.99 at many reputable resellers this is sure to be a big hit for SilenX. For this price point, one would be hard pressed to find a complete solution, with the fan and even the TIM, that would come close to the great ratio of performance and silence that this unit provides. Efficiency integrated into design is the key to this class of heatsink, and SilenX definitely pulls off a winner here!



EFZ-120HA5 details


thessdreview review

EFZ-92HA2 review
If you're on a tight budget and looking for an affordable, compact aftermarket CPU cooler, or perhaps need to replace a stock one that has died, then the SilenX EFZ-92HA2 would be my recommendation. The price of this cooler puts it in a budget market segment all it's own. Further to the price, it actually does have decent performance and is nice and quiet. Lastly, their 'one size fits all' universal tool-less mounting system makes installation a breeze for just about everyone.I am truly shocked and amazed by the performance of the Silenx Effizio EFZ-92HA3. I put it up against coolers that are two or even three times the size of it and it came close in terms of performance.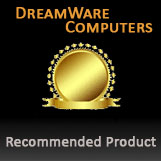 EFZ-92HA2 details

dreamwarecomputers review