to carry our line of products

SilenX global home
Welcome to SilenX.com, home of the world's quietest fans and heatsinks. We've just revamped our site to feature clutter free navigation and a cleaner layout. If you have any questions or are interested in reviewing our products, feel free to drop us a line using our Contact Us tab above. To purchase our award-winning products, head to the Where To Buy tab above.

EFX-14-12 review
The SilenX Effizio is a great fan, not only is it inexpensive, it includes vibration decoupling mounting screws, connector adapters and comes well equipped. It also comes with quality FDB bearings and a carefully balanced motor, it exhibited no vibrational noise or buzzing sounds, quite a feat! Despite its relatively low rated speed, it has a low startup voltage of just 3.88 volts. The vibration level is so low, you could use this fan in any orientation without the use of the vibration decoupling mounting screws. We give it a gold award for its outstanding performance and achievement.



EFX-14-12 details

pc-experience review

EFZ-92HA2 review
If you're on a tight budget and looking for an affordable, compact aftermarket CPU cooler, or perhaps need to replace a stock one that has died, then the SilenX EFZ-92HA2 would be my recommendation. The price of this cooler puts it in a budget market segment all it's own. Further to the price, it actually does have decent performance and is nice and quiet. Lastly, their 'one size fits all' universal tool-less mounting system makes installation a breeze for just about everyone.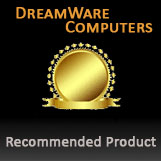 EFZ-92HA2 details

dreamwarecomputers review