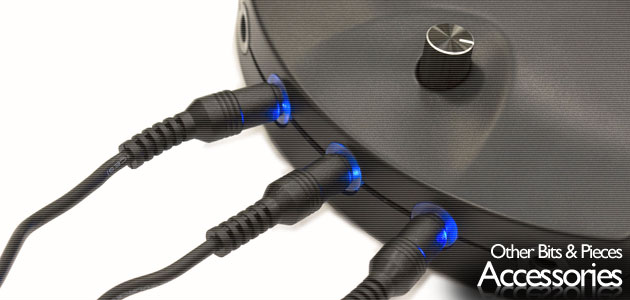 details
The first and best complete solution for cooling down cabinets with 120x38mm fans, the IXA-CCS is ideal for those looking to do just that with a professional finish. Used by several electronics cabinet manufacturers and professional AV installation companies, the IXA-CCS gives everybody a quick and easy option of installing fans to your cabinets with a simple kit. The base system includes two high airflow 120x38mm fans, their respective housing frames and a five channel fan controller. Comes with 6 feet power cables on the fans and a 5 foot power cord on the fan controller and plugs right into your 120v or 240v AC power outlet. Fans come with a simple, clean DC barrel connector to make plugging in a snap, no need for messy molex connectors. Can add up to three more fans with the optional IXA-AFK additional fan kits designed specifically for use with this system.

Requires a cabinet with a thickness of <0.75" (<19mm) and also >2.5" (>64mm) of clearance behind the cabinet for the fan and fan frame to be installed. The only other tools required is a saw to punch out a 5.0" (127mm) diameter opening or 5.0"x5.0" (127x127mm) square opening to mount the fan frame, and a #2 Phillips screwdriver. With the hole punched out of your cabinet, takes an average of 5-10 minutes to install the entire system and get it powered up and working.

Additional photos can be seen here.
photos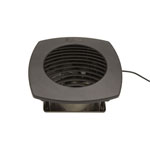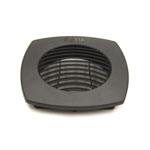 specifications
| | |
| --- | --- |
| sku | IXA-CCS |
| fan frame dimensions | 178x178x41mm |
| fan controller power cord length | 1500mm |
| fan dimensions | 120x120x38mm |
| fan power cable length | 1500mm |
| fan rated dba | 6-24 |
| fan rpm | 600-1500 |
| fan cfm | 36-104 |
| fan operating voltage | 4-12v |
| included fans in system | 2 |
| channels | 5 |
| fan controller input voltage | 90-265v |
| fan controller output voltage | 6-12v |