aph networks Review
Overall, these fans certainly provide the advertised specifications as seen on the box with no real surprises here. In comparison to other fan products in this price range, the SilenX Effizio EFX-12-15 fans are actually very impressive. The SilenX Effizio EFX-12-15 case fans offer incredible value to those looking for quiet cooling products on a budget.

aph networks review
deviceunknown Review
I had to check the fan 3 times to make sure it was running. SilenX definitely lives up to their name. Both it and the 120 are virtually inaudible over other other components in the system. With the $8 buck price tag, sufficient cooling and significant noise reduction, we easily award these products our approval.

deviceunknown review
tomshardware Review
This cooling fan roundup has been a long time coming and requested by quite a few in the forum, it covers a total of 36 cooling fans, 20 120mm and 16 140mm, they were tested for load temperature performance, velocity airflow in FPM (Feet per Minute), volume airflow in CFM (Cubic Feet per Minute), and noise levels.

tomshardware review
bjorn3d Review
Many system builders--whether professional, enthusiast, or regular consumers--are on the look out for products that can do the job well without breaking the bank. The SilenX EFX-12-12 is just such a product. It is well constructed, very quiet, and inexpensive. As can be seen from the test results it performs better than one would expect given it's RPM and CFM ratings. If looking for a silent replacement for a CPU cooler fan, or an aftermarket fan to improve airflow in a case this fan is definitely worth consideration. The included mounting hardware gives consumers a choice between screws and anti-vibration mounts, while the power connectors allow installation into any existing setup.




bjorn3d review
the overclock hole Review
The fan came with very detailed instructions and specifications which we applaud for its clarity and completeness. When compared to our original Zalman fan, the temperature difference is slight at full 12v, but the Zalman fan is spinning 300-400RPM faster and with proportionately more noise. The fan doesn't offer much in the way of frills, but it offers great performance at an affortable price, it deserves our medal.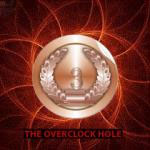 the overclock hole review
dreamwarecomputers Review
If you're looking for a truly inaudible silent fan, then you may want to do your homework before rushing out to buy the Effizio. Although it's marketed as being 15dBA, my test results would beg to differ when some 17dBA fans were much quieter than this one. However, if you're looking for a fan that has great airflow, flashy looks, a highly affordable price and is still quite reasonably quiet, then the Effizio is definitely worth consideration. The Effizio is priced at only $10.99 USD, which does make it a great buy for the aforementioned reasons.

dreamwarecomputers review