frostytech Review
Bottom line, with it's little 80mm fan spinning at a full 2400RPM the SilenX EFZ-80HA2 heatsink offers generally satisfactory results on high-power processors for its size class (sub-112mm height). Where the EFZ-80HA2 heatsink really falls into its own is on 85W/65W/45W TDP processors where CPU heat output is much better matched to its diminutive size and compact cooling fins.

frostytech review
dragonsteelmods Review
I'll be honest here, I'm impressed with the performance of the Silenx Effizio EFZ-80HA2 Compact CPU Cooler. This thing is very small, especially when considering the Noctua cooler I compared it to, and it performs admirably well in comparison. The EFZ-80HA2 CPU Cooler is well made and it's fairly easy to install, that is if you install it the normal way by removing the motherboard from the case.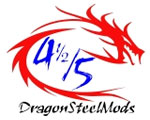 dragonsteelmods review