frostytech Review
SilenX have a well performing, exposed heatpipe base heatsink here. With its single 120mm fan rotating at full speed the SilenX EFZ-120HA4 heatsink is a force to be reckoned with - moderate noise output for excellent thermal performance. At slower fan speeds you'll get good performance a nearly silent levels.

frostytech review
tweaktown Review
Every cooler around the SilenX, let's say the five above or below in the listing, most will make your ear go numb under normal gaming. With the EFZ-120HA4 this is definitely not the case. Coolers like this SilenX EFZ-120HA4 offer a great base unit that is very efficient at ridding itself of heat, and shipped with one of the quietest fans I have ever personally tested. For around the $40 USD price point, I have to say this is a very viable solution to cure the loud fan overclocking blues, and still have money left over to buy something else.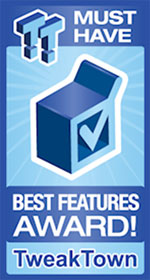 tweaktown review
overclockersclub Review
When you put it all together, SilenX has put together a cooling solution in the Effizio that can tame the Core i7 processor for a more than modest price point. You also get socket compatibility with all the latest sockets from AMD and Intel, so there are no additional parts to buy. In addition, it runs silent and delivers excellent cooling providing a solid upgrade path from the stock Intel or AMD cooling solution, all for just shy of 40 bucks - a significant cost savings over some of the currently available heat sinks, making this cooler a great value for the performance it delivers.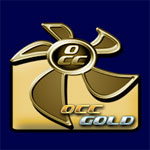 overclockersclub review
overclockershq Review
Overall, I was quite happy with the SilenX Extreme Effizio CPU Cooler's performance. It performed much better than the Nero S. For a budget PC enthusiast I would say this cooler is a great choice. Would I recommend this product? Yes, so far this is the very first SilenX cooler we have seen and it has been great. The performance it displays in cooling make it a great choice for most gamers and enthusiasts.




overclockershq review
tweaknews Review
Silenx has endowed the Effizio with great fit and finish, wide compatibility and a rich feature set including a fan speed controller. Careful shopping can get you one of these for less than $40 US, making it one of the most affordable units in the group of coolers tested, and a very good value for someone looking for a near silent cooling solution for low to moderate wattage processors. For this purpose, the Effizio would get very high marks from this reviewer.




tweaknews review