frostytech Review
The 92mm fan on the SilenX EFZ-92HA3 heatsink rotates at up to 2200RPM which creates just 41.6 dBA noise. At its reduced fan speed of 800RPM, the EFZ-92HA3 heatsink hums along at 33.0dBA noise, which is a pretty quiet. At full fan speed the EFZ-92HA3 heatsink maintained a CPU die temperature of 17.1°C at stock fan speed and 29.0°C at reduced fan speed. Where the EFZ-92HA3 heatsink falls into its own is on sub-85W TDP processors where CPU heat output is much better matched to its diminutive size and 92mm cooling fan.

frostytech review
bjorn3d Review
The SilenX EFZ-92HA3 is an attractive piece of hardware, but good looks will only take you so far. The test results say that it is an efficient cooler which creates a minimum of noise. It is in fact very quiet. This unit is sturdily constructed, easy to install (just remember to make sure you have clearance to work on it) and compact enough to fit in almost any case. It can handle an overclocked CPU while staying quiet. If building a mobile gaming system, or a an HTPC it is a perfect choice. It is compatible with all the recent platforms. Add to that the 3 year warranty and it's hard to go wrong with this unit. This product met or exceeded every claim the manufacturer made. It performed above our expectations.




bjorn3d review
the overclock hole Review
This little cooler from SilenX has amazed us. Compared to a much larger and three times as expensive heatsink, the Zalman CNPS 9500, the SilenX cooler was able to keep up in all our tests save for the highest overclocking tests. It is clear the compact 92mm size makes it very attractive for those who don't have much space in their cases but wants silence and optimal temperatures. The noise at idle is barely audible and even at full speed, it is reasonably quiet, as long as you are not doing serious overclocking, this cooler comes with our recommendations and deserves our medal.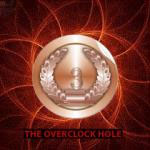 the overclock hole review
noticias3d Review
We promise an installation that takes less than 10 minutes, you don't even need instructions and the process is quiet intuitive. We knew from the beginning this CPU cooler wouldn't be an extreme performance heatsink due to the small size and of course, it was never intended to be. SilenX has larger models on their website but we were testing this small beast. For the size and price however, it performed beyond our expectations and deserves a Good Choice award because we believe it would be an excellent product for those who bought their systems without a cooler or damaged their existing one. In addition, its multisocket capability would be an advantage to futureproofing.



noticias3d review
testfreaks Review
I am truly shocked and amazed by the performance of the Silenx Effizio EFZ-92HA3. I put it up against coolers that are two or even three times the size of it and it came close in terms of performance. I really like the looks of this cooler, I'm not sure why, it just looks great. The cooler is very quiet, and it's easy to install. The mounting system that Silenx uses is very easy to use. The Effizio EFZ-92HA3 will be able to fit in any system and I'm sure it will provide adequate cooling for you CPU. If you're looking for a good looking and good performing cooler then you'll want to seriously take a a close look at the Silenx Effizio EFZ-92HA3. I have those other coolers, but for now, the Effizio EFZ-92HA3 will be staying in my system as I'm very happy with it.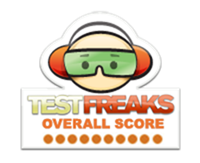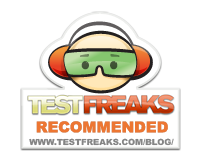 testfreaks review